The project has 2 central ideas that form the concept: The references to Double Eagle both as golfing achievement and majestic bird. The other is the family.
Like the eagle, the project soars to new heights as a market leader and the silhouetted form of all 8 towers attempts to emulate the rise and fall of the eagle's graceful wings with central tower no 5 becoming the raised head.
The buildings have also been conceived as a family or team. Where each can have individuality whilst still remaining part of a whole. Tower 5 becomes the father of the family with its dominant height and centrality, while the corner towers, number 1 & 8 are like the older brothers protecting the family.
These corner forms act like billboards which bookend the project and become the interfaces to the adjacent neighborhood and greater context. Aside from the corners, the towers are joined in a symbiotic relationship with each arranged in pairs, joined at their entries and cores, seemingly leaning on each other for mutual support.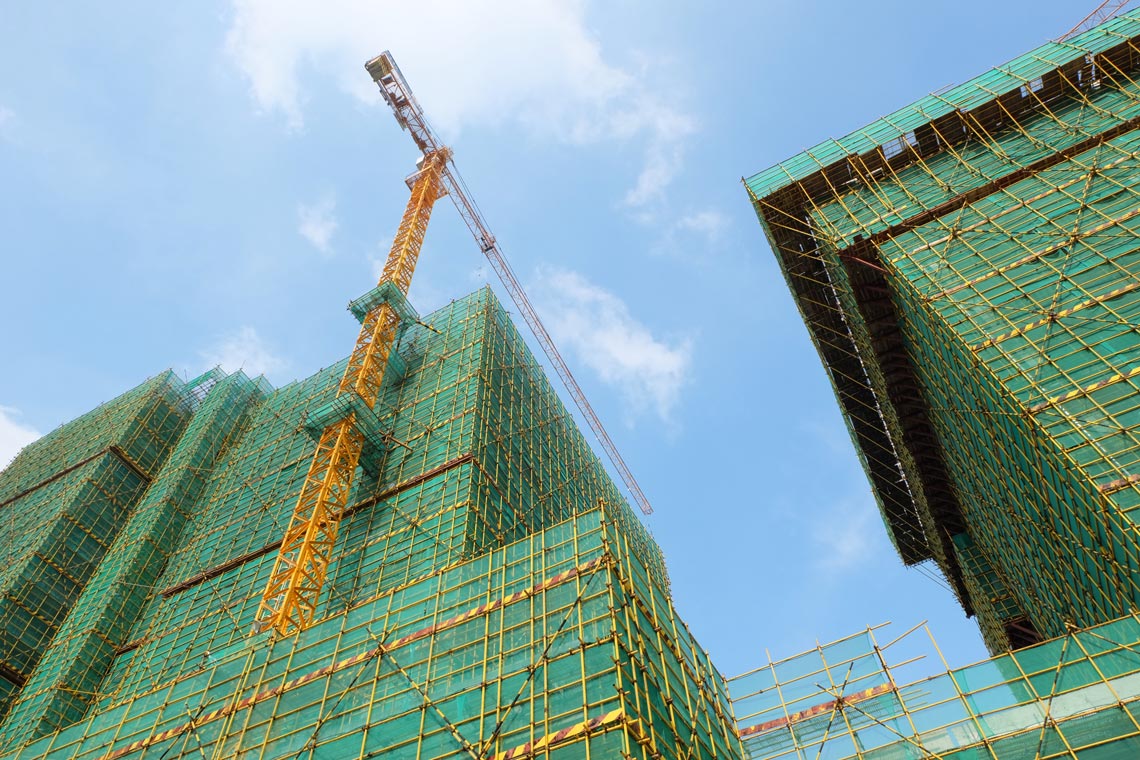 The projects success as a whole, is due to its balance of both the metaphorical concepts above, combined with the rigorous and pragmatic rhythms afforded through the simplicity and sustainability of modulation.
This balanced composition also draws from references to traditional Chinese materials like, beautiful stone, colourful textiles and the warmth of bamboo. We hope this project fulfills its expectations and can become a success for Zhongshan.
To experience a 360 view of the development, click on the world image